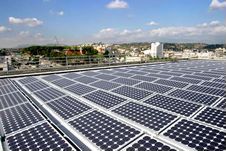 The Green-WEST Alliance is a group comprised of educational, employment, training, and economic development agencies. It is administered by the Los Angeles Community College District and supported by colleges throughout the region. It is a sector-based collaboration that strives to unite resources throughout the region - including unions, trade associations, and the non-profit sectors involved in the workforce development system.

Under a theme of collaboration, the Green-WEST Alliance seeks to be the next
generation in workforce development solutions by:



creating and deploying a full array of green-tech training services


providing business services to apply sustainable business practices


utilizing technology to match job-seekers with education and job opportunities

To find out more or to join the consortium, please contact Felicito Cajayon, LACCD Vice Chancellor of Economic & Workforce Development: 213-891-2165 or via Email.







Copyright © 2009 Green W.E.S.T. Alliance ~ All Rights Reserved.